Our experienced Master Distillers have created a wide range of premium award-winning Tequila and Mezcal profiles with the utmost quality and complexity, achieved by combining the ancient traditional method of distilling agave with modern techniques that the present world market demands.
You start your brand-making process using a combination of these premium profiles, creating an unique taste and working along with our Master Distillers, assuring a superior quality product for your brand.
PREMIUM AWARD-WINNING QUALITY
Our brands have been awarded in tasting categories by the most recognized world spirits competitions.
All of our tequila classes: blanco, reposado, añejo, extra-añejo and cristalino, obtained medals from the San Francisco World Spirits Competition in 2020 and 2021.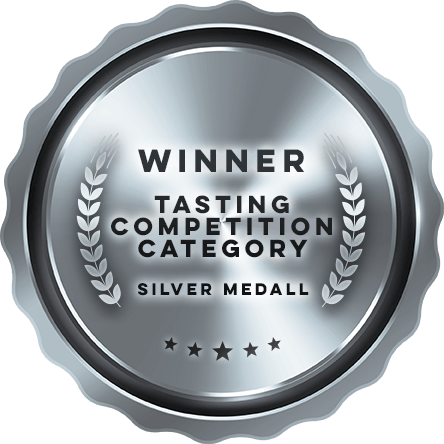 SAN FRANCISCO WORLD SPIRITS COMPETITION
Tequila Pacheco Blanco
Tequila Pacheco Extra Añejo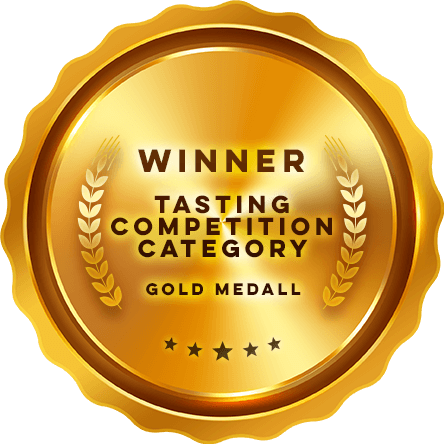 SAN FRANCISCO WORLD SPIRITS COMPETITION
Tequila Pacheco Añejo Cristalino
SAN FRANCISCO WORLD SPIRITS COMPETITION
Tequila Pacheco Añejo
Tequila Pacheco Reposado
All tequila clasess available for your premium brand
with our Private Brand Program.
Tequila 100% Agave customized for you.
From the Valley or Los Altos, the major Tequila production regions at Jalisco, you can choose from a wide range of fine tequila clasess: Blanco, Reposado, Añejo, Extra-añejo or Cristalino, all of them awarded worldwide.
At our facilities as Premium Tequila Manufacturers, we will make your idea come to life into a unique top-class product 100% customized with complete solutions of legal requirements, original glass bottle, label design and shipping package.
Autentically yours.
Your own 100% customized Mezcal brand from the traditional Oaxaca state.
Our Mezcal Artesanal is made following the traditional way to achieve an authentic profile. The variety of Agave species such as espadín, tobalá, salmiana, among others, the different ways to cook, distill and rest, extend a wide range of possibilities to create and personalize your Mezcal Private Brand.
F​rom flavor profile, bottle and label design, legal requirements to worldwide delivery, our experts will give you a very personal attention to create a traditional Mezcal that fits the international markets.
Start creating your own mezcal
Create your Ready-to-Drink cocktail
The world demands for new conveniently canned or bottled cocktails ready to drink.
Our expert mixologists will craft your unique formula to create the perfect beverage, from traditional mexican cocktails to the new international drink trends.
We provide you a cost-effective way to produce your own Tequila or Mezcal RTD, with complete solutions services, manufacturing facilities, brand designers, quality control and a specialized supply chain.
Choose from lightly carbonated, hard seltzers, low sugar or sparkling cocktails, among others. You will find a great business opportunity to export any cocktail around the world.
Immediate availability of a wide range of premium Tequila 100% Agave and the best Tequila Mixto. You can get your bulk tequila in tote or tanker quantities, starting from 1000 liters.
Quote your Bulk Tequila now
Let's create together a new and unique tequila or mezcal private brand!
CREATE YOUR TEQUILA & MEZCAL BRAND STEP BY STEP
Create your exclusive flavor profile and 100% customized packaging materials.

We manage the full legal procedures in Mexico and ensure to meet all packaging regulations.

We provide you all the solutions to produce your Mexican spirits in a cost-effective way without investing in new facilities.

Our team is prepared to guide you during the shipping, export and import of your Mexican drinks.
Our expert team partner with you through the process of creating your original brand providing all the possibilities, with a very personal attention and a wide variety of services to make your ideas come true.
branding and packaging design
Our marketing expert team is specialized in Agave Spirits branding and design that reflects your personality.
We help you during all the process of registering your new brand in your country, label and packaging requirements, brand registration in Mexico and «Tequila» / «Mezcal» words usage rights.
export and import advising
We provide you assistance during the process 'door to door' to ensure your product reaches your target market in a cost-effective way.
TEQUILA, MEZCAL AND RTD's MANUFACTURING
Our experience distilling agave and an expert formulation laboratory let us adapt to every market needs.