In a fast-paced world where convenience reigns supreme, the realm of beverages has witnessed a remarkable transformation. Ready To Drink cocktails (RTDs), also known as pre-mixed cocktails or canned cocktails, have emerged as a popular choice for those seeking an effortless and enjoyable drinking experience.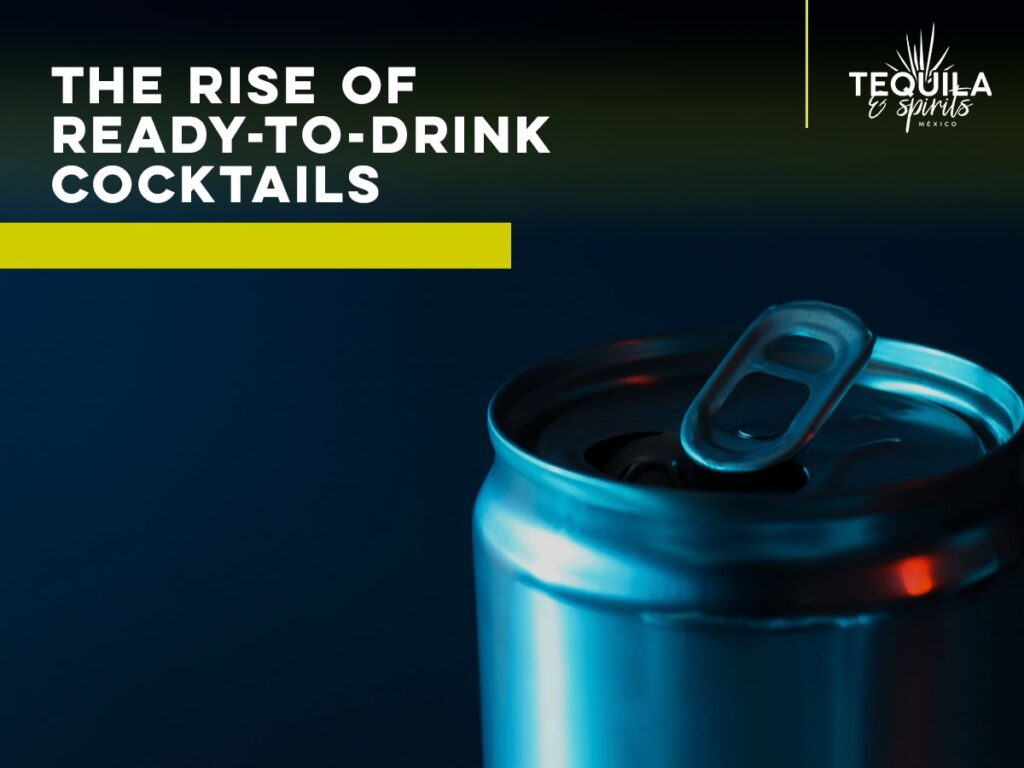 While the RTD market has been growing at a staggering pace, individuals still need to become more familiar with these tantalizing concoctions or mistakenly perceive them as low-quality drinks. This blog is your ticket to a fascinating adventure in the land of ready-to-drink drinks. 
Defining What Ready To Drink Cocktails are
The popularity of pre-mixed cocktails, known as RTD drinks (or ready to drink cocktails) has skyrocketed in recent years. These tasty creations are a quick and easy substitute for the complicated mixing and bartending required by classic cocktails. In order to provide a consistent and pleasurable drinking experience, RTD beverages are meticulously manufactured by blending carefully selected components in the correct ratios.
The portability of ready-to-drink beverages is a defining feature. These drinks may be enjoyed straight from the can or bottle without the hassle of weighing out ingredients or going out to a bar. Whether you're entertaining guests, going on a picnic, or just trying to relax at the end of the day, ready-to-drink (RTD), beverages are a convenient way to enjoy your favorite alcoholic beverages.
It's worth noting that RTD drinks come in a wide variety of flavors and styles to meet the needs of different people. There is an RTD drink for every taste, from traditional cocktails to new and exciting flavor combinations. The Ready To Drink cocktails industry caters to a wide variety of tastes, from the crisp carbonation of a hard seltzer to the classiness of a spirits-based RTD, the alcohol-free pleasure of a mocktail, and the depth of flavor from a wine or malt-based concoction.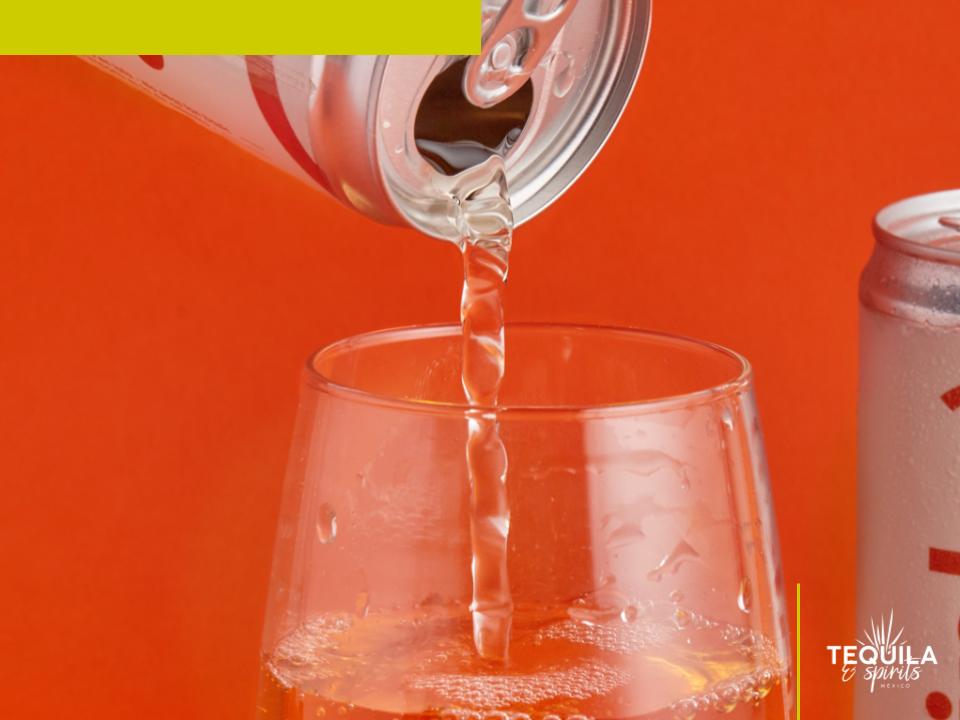 Popular Types of Ready To Drink Cocktails
As the demand for ready-to-drink beverages continues to soar, the market has witnessed an explosion of diverse and enticing options. Let's explore some of the most popular types of RTD drinks, each offering a unique flavor profile and experience.
Spirits-Based RTDs
Spirits-based RTDs are often regarded as the best ready-to-drink (RTD) kind. Tequila & Spirits Mexico is an industry leader in producing RTDs made with spirits, mainly Tequila and Mezcal. Enjoy the essence of Tequila or Mezcal in a simple pre-mixed cocktail style, as these RTDs highlight these renowned Mexican spirits' rich tastes and distinctive features.
Hard Seltzers
Their light, fizzy, and refreshing flavor has made them a breakout hit in the beverage market. These low-cal carbonated drinks are made from flavored sparkling water with a touch of alcohol added. Hard seltzers have risen in popularity as a lighter alternative to standard cocktails, appealing to people who want to enjoy them without feeling guilty.
Malt and wine-based RTDs
Malt and wine-based RTDs offer a departure from the spirits-centric offerings, providing a different drinking experience. Malt-based RTDs incorporate the flavors of malt beverages, such as beer or malt liquor, into pre-mixed cocktails, resulting in diverse flavors and styles. Wine-based RTDs, on the other hand, combine wine with complementary ingredients to create enticing and balanced concoctions.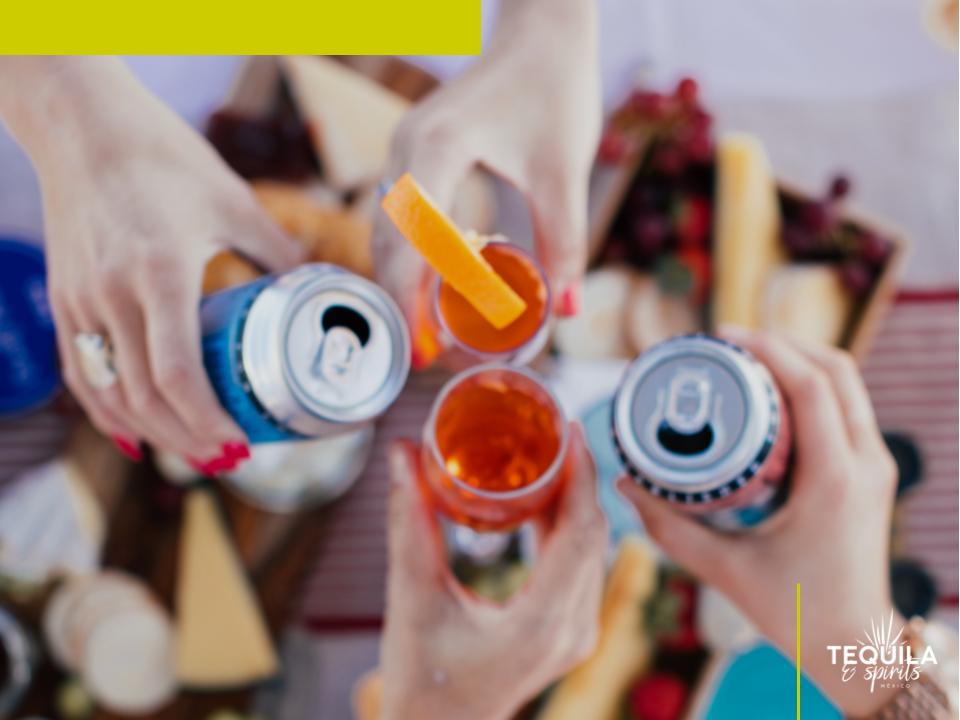 RTDs Market Growth
The demand for high-strength premixes can be attributed to consumers' evolving preferences, who seek a more robust and intense flavor experience. These premixes often feature a higher concentration of spirits, such as Tequila or Mezcal, providing a distinctive and bold drinking experience. The popularity of high-strength premixes reflects the desire for unique and premium offerings within the RTD market.
Demand for Ready To Drink cocktails has risen as more people seek easy ways to enjoy high-quality cocktails without the time and effort required to make them from scratch. Global sales of ready-to-drink beverages were estimated at USD 18.34 billion in 2018, and according to research by Grand View Research, this number is projected to rise at a CAGR (compound annual growth rate) of 4.5% between 2019 and 2025.
The growth of the RTD market may largely be attributed to its convenient and portable nature. The convenience of having a bar-quality drink at your fingertips in a portable format has made RTDs a go-to choose for all sorts of events, from backyard parties to road trips. This accessibility has helped increase the RTD market, as people of all ages and backgrounds like the simplicity of these ready-to-drink drinks.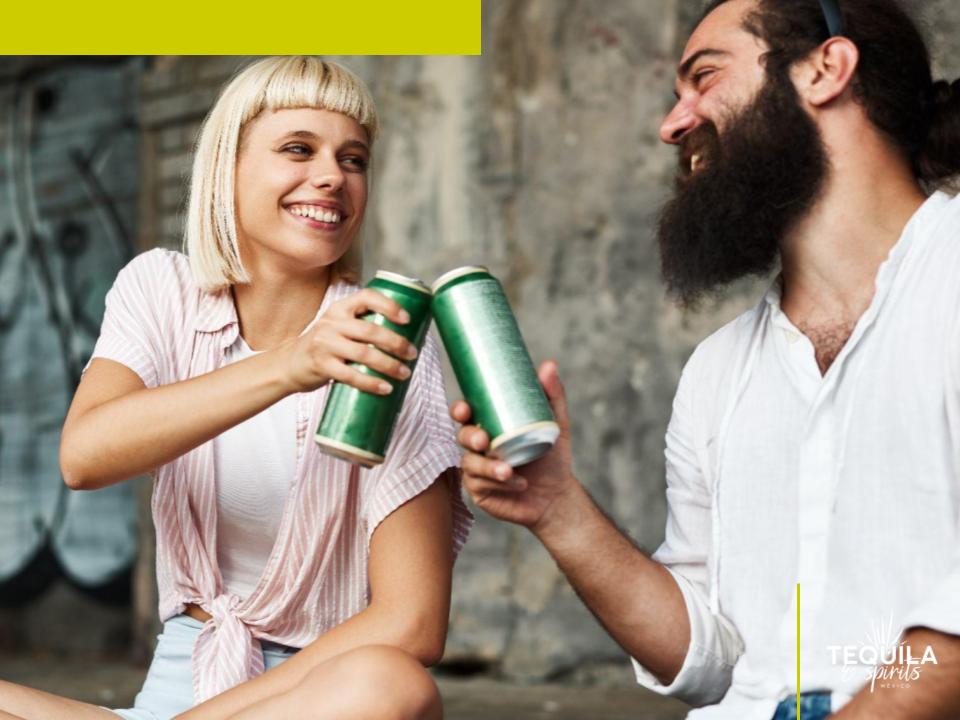 The Future of Ready To Drink Cocktails
Ready-to-drink (RTD) beverages have a bright future because of the changing demographics, health-conscious attitudes, technological advancements, and the meteoric increase of online shopping. RTDs used to be popular just among a younger clientele, but now they're gaining fans of all ages. 
Their popularity stems from several factors, including their ease of use, tasty alternatives, and the possibility of purchasing high-quality products. There has been an increase in the demand for low-calorie, low-sugar, and all-natural RTDs due to health and wellness concerns, thus many companies have created these products without sacrificing flavor.
The RTD industry is being revolutionized by premiumization and innovation; drinks now use one-of-a-kind ingredients and often feature celebrity or mixologist partnerships. 
Consumers can now research and buy a wide variety of RTDs because of the proliferation of e-commerce and direct-to-consumer channels. Tequila & Spirits Mexico leads the way in this dynamic sector by providing innovative, consumer-focused, ready-to-drink (RTD) solutions based on premium agave spirits like tequila and mezcal.
Read now: The RTDs Formulation Process Step by Step
The Bottom Line
Overall, the Ready To Drink cocktails market is experiencing rapid growth and exciting transformations, driven by evolving consumer preferences, health-conscious trends, innovation, and the rise of e-commerce.
With custom RTD solutions that capture the true essence of Mexican spirits like tequila and mezcal, Tequila & Spirits Mexico has established itself as a reliable industry partner. Our knowledge, individualized attention, and dedication to compliance make us the best option, whether you want to launch your own brand or discover the world of premium RTDs. 
To get started on your adventure to creating outstanding RTD drinks, visit our website at tequilaspiritsmexico.com.