In recent years, the tequila sector has evolved so much that it has become a lucrative business venture for celebrities, offering them a unique opportunity to create their own private label tequila.
Tequila is an agave-based spirit rich in history and culture. For many reasons, this spirit has become a favorite among many.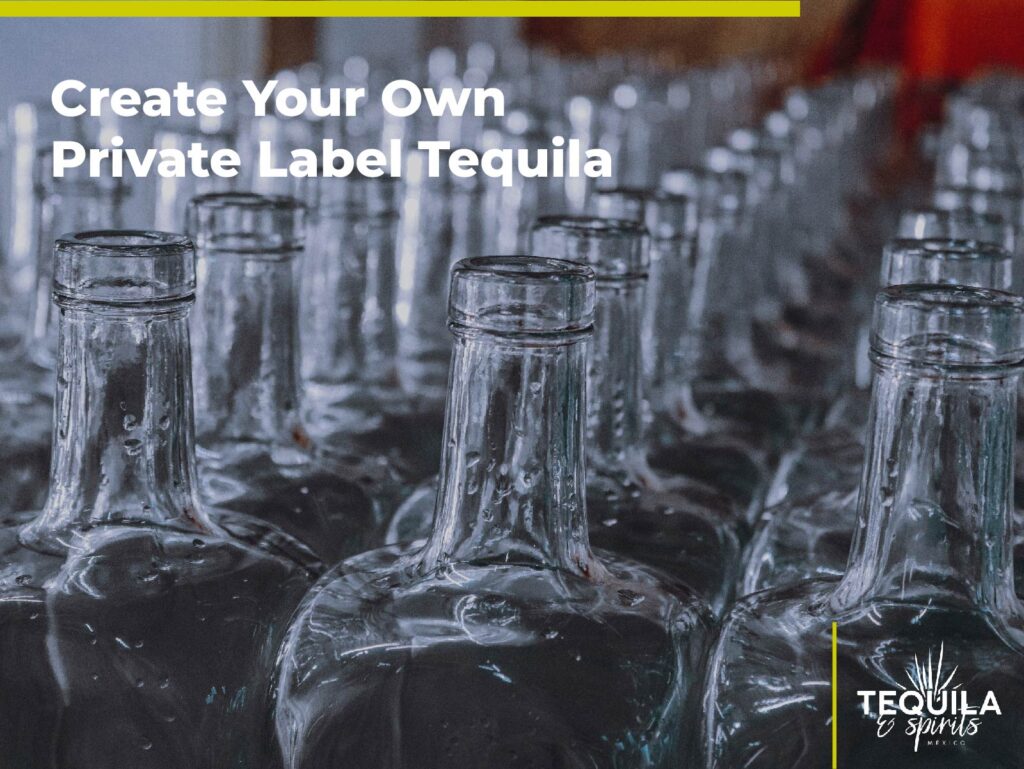 The list of celebrities entering the tequila industry continues to grow, from George Clooney´s Casamigos to Michael Jordan´s Cincoro. Let´s consider why you should embark on your own private label tequila journey and delve into celebrity success stories inspiring this trend.
The Rise of Celebrity-Owned Tequila Brands
We are seeing a remarkable surge in the tequila market over the last decade, especially in recent years. One of the driving forces behind the attraction is that celebrities are hopping on the trend train and creating their own private label tequila. This influences more individuals to purchase this up-and-coming spirit.
So, what exactly is the driving reason for celebrities to want to create their own tequila label? The appeal of tequila goes beyond just financial incentives; it´s a blend of passion, authenticity, and the desire to be part of a booming industry.
The Financial Incentive of Private Label Tequila
The tequila industry is a hotbed of financial opportunity, and the numbers back it up. According to the analysis by ResearchAndMarkets.com, the worldwide tequila market is on an upward trajectory, estimated to reach a staggering USD 14.35 billion by 2028. This growth is further underscored by a robust revenue CAGR of 5.4% over the forecast period.
What´s remarkable about this statistic is that it primarily represents Mexican demand but also highlights the growing popularity of tequila in other countries. As the tequila market´s allure extends beyond borders, it is becoming a more lucrative investment proposal.
Celebrity Tequila Success Stories
In the world of celebrity-owned private label tequila, a few notable names have made a significant impact. Let´s take a closer look at the journeys of Sammy Hagar and Cabo Wabo, George Clooney and Casamigos, and Michael Jordan and Cincoro.
Sammy Hagar and Cabo Wabo
Sammy Hagar, the renowned musician and former Van Halen frontman, is not only known for his electrifying performances but also for his foray into the world of tequila. In the late 1990s, Hagar embarked on a tequila adventure with the launch of Cabo Wabo. Initially intended to serve patrons at his cantina in Cabo San Lucas, Mexico, Cabo Wabo quickly gained popularity beyond the cantina´s walls.
What made Cabo Wabo stand out was its unique blend of high-quality agave and the spirit of Cabo San Lucas, creating a tequila that captured the region´s essence. As the word spread and the brand gained recognition, it was eventually picked up by a distributor in California.
Hagar´s venture into a private label tequila wasn´t just a musical footnote but a resounding success story. In 2007, he made a business move that echoed his musical achievements, selling Cabo Wabo to Gruppo Campari for a staggering $60 million.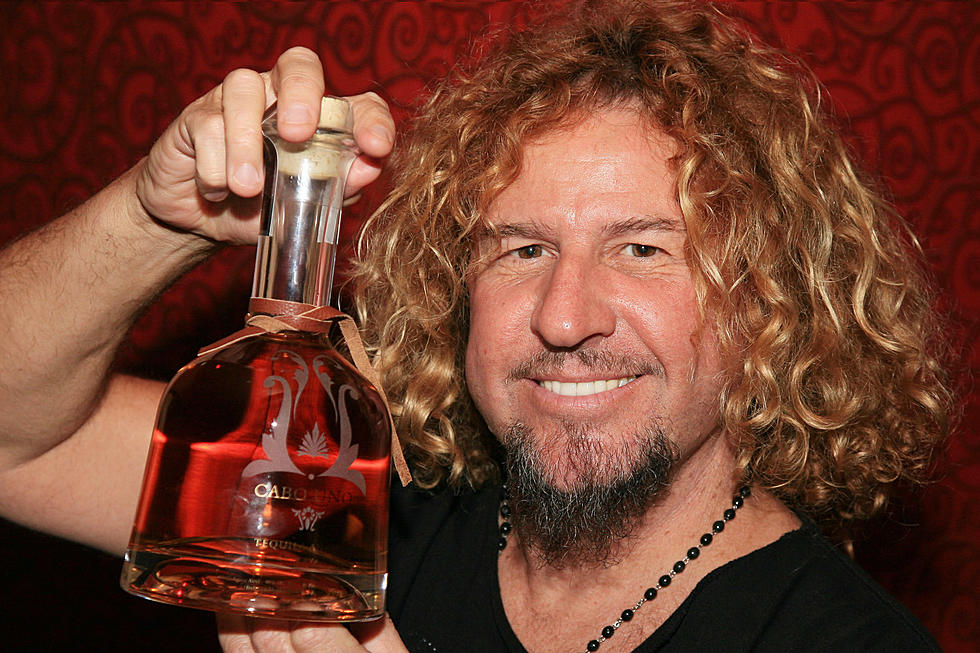 George Clooney and Casamigos
George Clooney, an A-list actor known for his charm and charisma, teamed up with Rande Gerber and Mike Meldman, two other prominent figures, to create a tequila that they truly wanted to savor. Their vision and dedication gave birth to Casamigos. A brand that would become one of the more recent and astonishing success stories in the tequila industry.
In 2017, their journey took a remarkable turn when Diageo, the world´s largest spirits conglomerate, acquired Casamigos for an eye-popping $1 billion. The deal made headlines and set a new standard for the celebrity tequila business. Clooney, Gerber, and Meldman had not only crafted a top-notch tequila but had also built a brand with the power to command an astronomical acquisition price.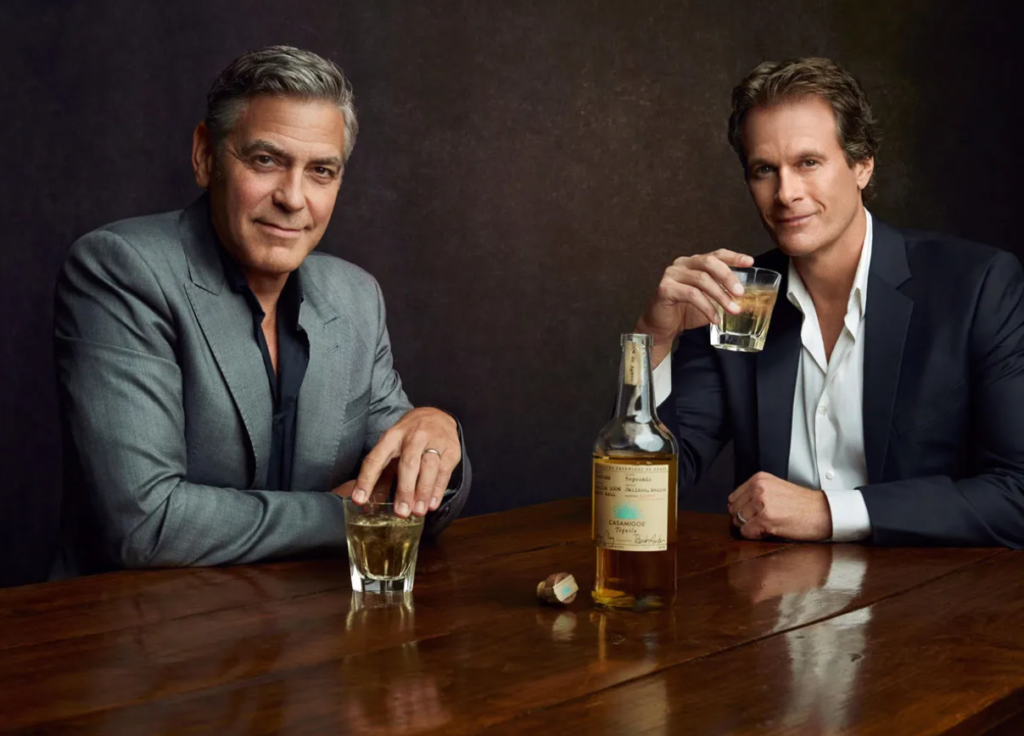 Michael Jordan and Cincoro
Michael Jordan, the legendary basketball player, is a name synonymous with excellence on the court. Unsurprisingly, he approached his foray into the tequila industry with the same level of dedication and precision that made him a basketball icon.
Jordan´s commitment to quality and perfection is reflected in Cincoro, a brand he co-founded with three other NBA stars. This premium extra añejo, which retails for $1,600 per bottle, reflects the company´s commitment to making only the highest quality tequila.
Michael Jordan´s dedication to excellence is reflected in his hands-on approach to quality control. Each batch must meet his approval to ensure the spirit is up to par with his illustrious career on the basketball court.
The Process of Creating Your Own Private Label Tequila
If you´re considering entering the tequila industry and creating your own private label tequila, you might be wondering how to start. It´s a journey that involves several crucial steps:
1. Find a Quality Partner
Collaborate with a reputable tequila producer who can ensure the quality of your product. Subpar products can damage your brand's reputation.
2. Understand the Culture
Embrace the rich history and connoisseurship of tequila culture. Focus on producing high-quality, authentic tequila to appeal to both your fans and aficionados in the industry.
3. Business Sense and Drive
These are some necessary steps in launching a private label tequila:
Locating high-quality agave
Securing a distillery
Establishing a business infrastructure
Establishing distribution channels
4. Select the Right Partner to Create Your Private Label Tequila
Teaming up with Tequila and Spirits Mexico ensures top-tier quality and authenticity for your tequila brand. Our rich heritage, dedication to using only the best ingredients, and expertise in crafting exceptional tequila make us the perfect partner for your venture.
The Time Is Ripe for Your Private Label Tequila
Tequila is more than just a drink; it´s also a way of life, an industry, and a cultural phenomenon. The addition of famous faces has given the tequila industry a more genuine and exciting feel, and business is booming.
Now is an excellent time for every celebrity to launch their private label tequila line. Embark on a journey that will not only bring financial rewards but also improve your brand image and create a product that your fans crave!
Ready to get started? Learn more about how our experts can help you create your own private label tequila. ¡Bring the taste of culture and history to your fan's tongues!
Note: All trademarks, logos and brand names are the property of their respective owners. All company, person, product and service names used in this article are for educational and informative purposes only. Use of these names, trademarks and brands does not imply endorsement.