Mezcal, a Mexican drink derived from the agave plant, has become increasingly popular in recent years. If you're a mezcal aficionado or entrepreneur, now could be the time to try launching your own mezcal brand.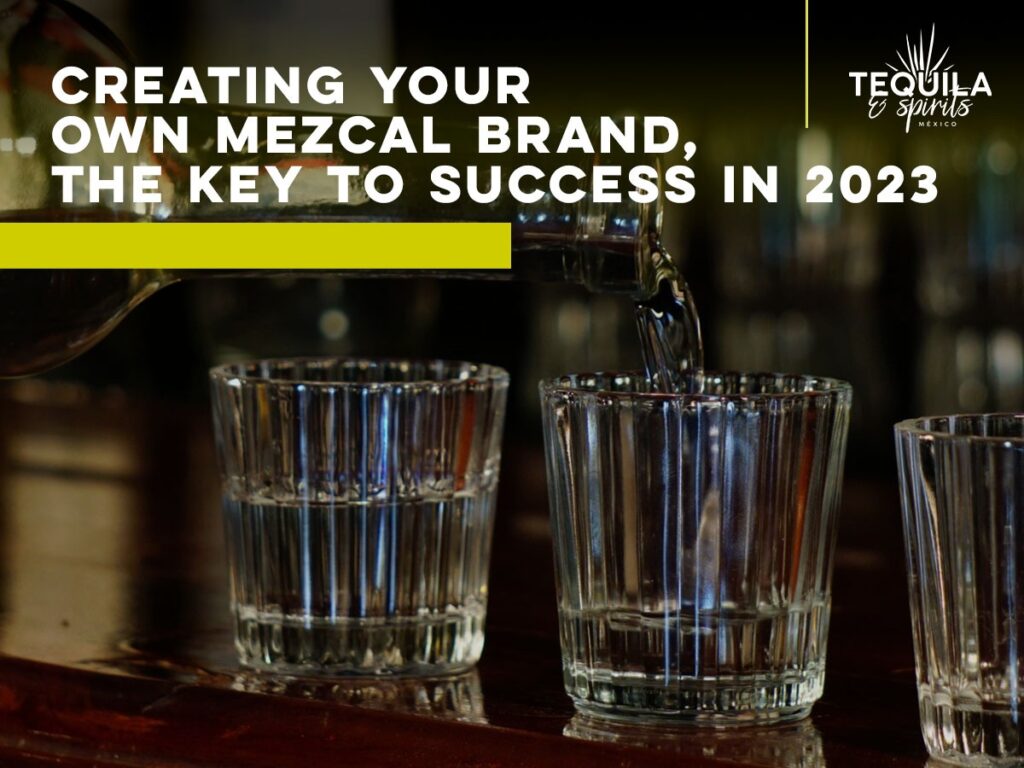 As more people discover mezcal's distinct tastes and cultural importance, creating your own mezcal brand might be the key to success in the vibrant and fast expanding mezcal market. Establishing a mezcal private brand offers countless benefits, including helping you stand out in the market, community engagement, and financial opportunities.
Whether you're a seasoned mezcal aficionado or new to the spirit, keep reading to see why starting your own mezcal brand might be a wise decision in this fast-paced sector. We believe that you might be saying "I am ready to create my own mezcal!" by the end of this article.
A Brief on What Mezcal Is
Mezcal is a distilled alcoholic beverage derived from the agave plant, which is indigenous to Mexico. While many people identify mezcal with tequila, which is derived from the blue agave plant, mezcal is really created from a variety of agave species. This agave varietal, along with peculiarities in the production method, gives mezcal its distinct flavor character.
Mezcal has been around since pre-Columbian times in Mexico and was created originally by indigenous people who considered it as a holy drink with mystical significance. Nowadays, mezcal retains cultural significance in Mexico's native communities. 
Stand Out in the Market
As the mezcal market expands, so does the competition. With so many brands and goods available, it can be difficult to stand out from the crowd. Creating your own brand of mezcal, on the other hand, might give a unique chance to distinguish out in the market.
One of the most important advantages of creating your own brand is the chance to distinguish yourself from other mezcal companies. With a personalized brand, you can attract people who are seeking for something different from the conventional alternatives on the market by developing a unique product with a distinct flavor profile and packaging. 
In addition to generating a one-of-a-kind product, building your own brand allows you to establish a distinct brand identity. This can include things like a distinctive name, a captivating origin narrative, and an eye-catching logo and packaging. You can distinguish yourself from other mezcal companies and leave a lasting impact on consumers by developing a characteristic brand identity.
Connect with the Mezcal Community
Mezcal has a rich cultural history in Mexico, and producing your own brand may allow you to connect with the community while also supporting local producers, and support local communities by partnering with these producers and supporting sustainable production techniques.
Creating your own brand of mezcal, in addition to helping local producers, may allow you to connect with people who appreciate authenticity and cultural history. By stressing the ancient manufacturing processes used to make your mezcal, you might attract customers who want to understand more about the spirit's cultural value.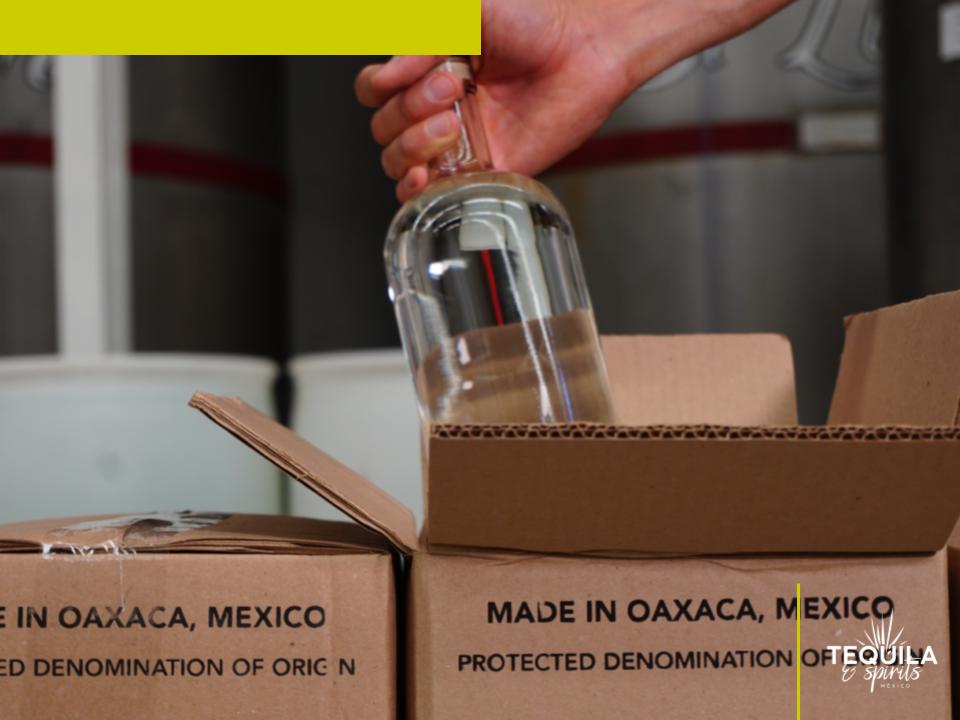 Financial Benefits
The mezcal marketplace is expanding quickly, both in Mexico and beyond, meaning that, creating your own brand can also provide significant financial prospects and be an ideal business opportunity, both in terms of revenue and potential for long-term growth. 
The worldwide mezcal market was valued at USD 338 million in 2022, according to Globe News Wire and is predicted to increase at a compound annual growth rate (CAGR) of 22.6% from 2023 to 2031. This quickly up-and-coming industry is expected to reach a value of 2.1 billion by the end of 2030.
As the mezcal industry expands, there is enormous income potential for companies who can build a strong market position. You may attract customers and cultivate a loyal customer base by creating a distinctive product and establishing a distinct brand identity.
As the industry grows, with a mezcal business opportunity, there may be potential for mergers and acquisitions or collaborations with larger corporations. With that said, you could position yourself for future chances by developing a strong brand and a track record of achievement.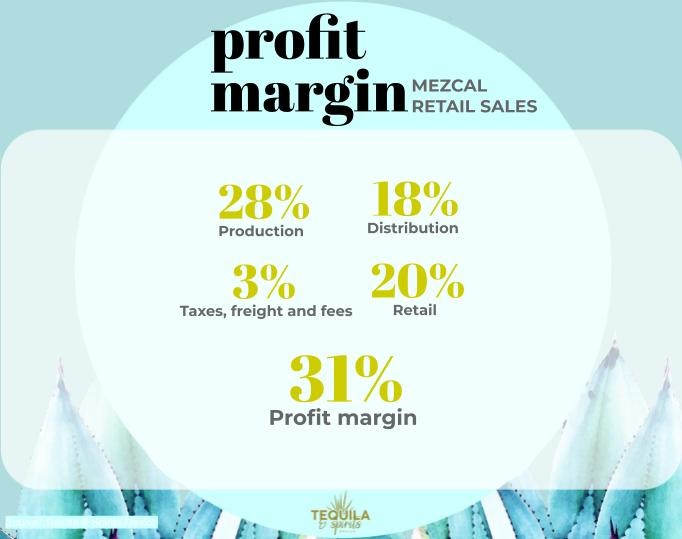 Read: How much profit from selling my own mezcal?
Developing Your Own Mezcal Brand, Is it Worth It?
To recap, we believe that the statistics show that developing your own mezcal private brand can be a gratifying and successful undertaking, allowing you to stand out in a congested market, interact with the community, and benefit on the rising demand for this distinctive spirit.
You can differentiate yourself from other mezcal brands and appeal to consumers who value authenticity and cultural heritage by developing a unique product with a distinct flavor profile and packaging, establishing a strong brand identity, and supporting local producers and sustainable production practices.
Further, as the mezcal industry expands, there is substantial income potential and long-term growth potential for companies that can establish a strong position in the market today.
How to Develop Your Own Mezcal Brand 
Developing your own brand of mezcal or other agave liquor is a complicated process, but it can be a rewarding and successful enterprise with the direction and assistance of an experienced team. Our experts at Tequila & Spirits Mexico will assist with every step of the process, from legal procedures to branding and package design, bespoke taste profiles, supply chain management, bottling, labeling, and packaging. We will also help you with the importing and exporting process, so you can get your product out on shelves ASAP. 
What makes Tequila & Spirits Mexico stand out from other Mezcal producers? Well, for starters, we are known for our personalized service, high quality, reasonable prices, and assured authenticity. With an experienced team like our by your side, you can start tapping into this up-and-coming marketplace known as the Mezcal industry and get your hands on some of the estimated 2.1 Billion dollar value. 
Are you ready to start creating your own top grade mezcal private brand, or maybe just interested in learning more about a Tequila & Spirits Mexico collaboration? Head over to our site and contact us to talk to one of our specialist today. 
We are excited to meet you and join forces on a new and unique mezcal private brand!